Go Skateboarding Day 2008 presented by Stalefish Skate and Snow.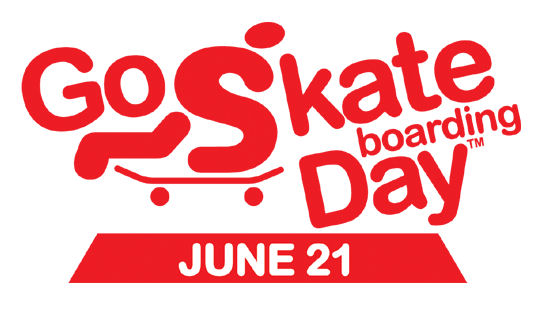 June 21st 2008.
Thanks to Monkdeth Skateboard and Stalefish Skateboard Teams for the demo!
Thanks to the Upton Mens CLub for the ramps and the time in their fireowrks festival!
Thanks to the kids who support Stalefish and Monkdeth, both new supporters and old!
Hope to see everyone next weekend in Douglas, June 28th for the game of SKATE!
Thanks again to all!!!! Send in or drop off your photos -we will upload them to this site!!!!
Little George, Knocking one of of the tee before the the start of GSD!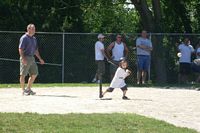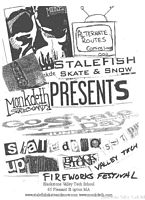 ABOVE PHOTO CREDITS - AMBER LEGARE
ABOVE PHOTO CREDITS - EMILY MCNEIL / WALTER PIEROWSKI
About Go Skateboarding Day
Go Skateboarding Day (GSD), held on June 21, is the official holiday of skateboarding. The holiday began June 21, 2004 as an excuse for skateboarders to skip their obligations, go skateboarding and have fun!Founded by the International Association of Skateboard Companies (IASC), Go Skateboarding Day gives passionate skateboarders who embody skateboarding, as well as those who are simply inspired by skateboarding, the opportunity to drop everything and get on a skateboard. GSD is a cooperative of decentralized events that take place around the globe. Skateboard retailers, manufacturers, skateparks, distributors, organizations and individuals of all colors, creeds, and attitudes hold skateboarding events to celebrate the holiday.GSD originated as the day for skateboarders to have fun, to raise awareness about the issues we face, to show the world what skateboarding is really all about, to reclaim our culture and to define skateboarding as the rebellious, creative celebration of independence it continues to be. In the three years since that first celebration, the holiday continues to grow, but the mission remains the same: Have fun, go skateboarding! For more information, please visit them on their website at www.goskateboardingday.org
About Monkdeth Skateboards
Monkdeth Skateboards was started in July 2005 with the idea of putting skateboarding back into the hands of skateboarders at the local level. Based in Slatersville RI, Monkdeth Skateboards are sold internationally through their website and have a strong following in Rhode Island, Massachusetts, and New Jersey. For more information, please visit them on their website at www.monkdeth.com.
About Stalefish Skate and Snow
Stalefish was conceived in August 2006 and opened its doors on October 1st 2006 at 645 Great Rd North Smithfield RI. The idea behind Stalefish was to bring a core skateboard and snowboard shop to an area that was void of one for several years. Through this shop the local skateboard and snowboard community can find quality products at reasonable prices as well and support through teams and events. For more information, please visit them on their website at www.stalefishskateandsnow.com